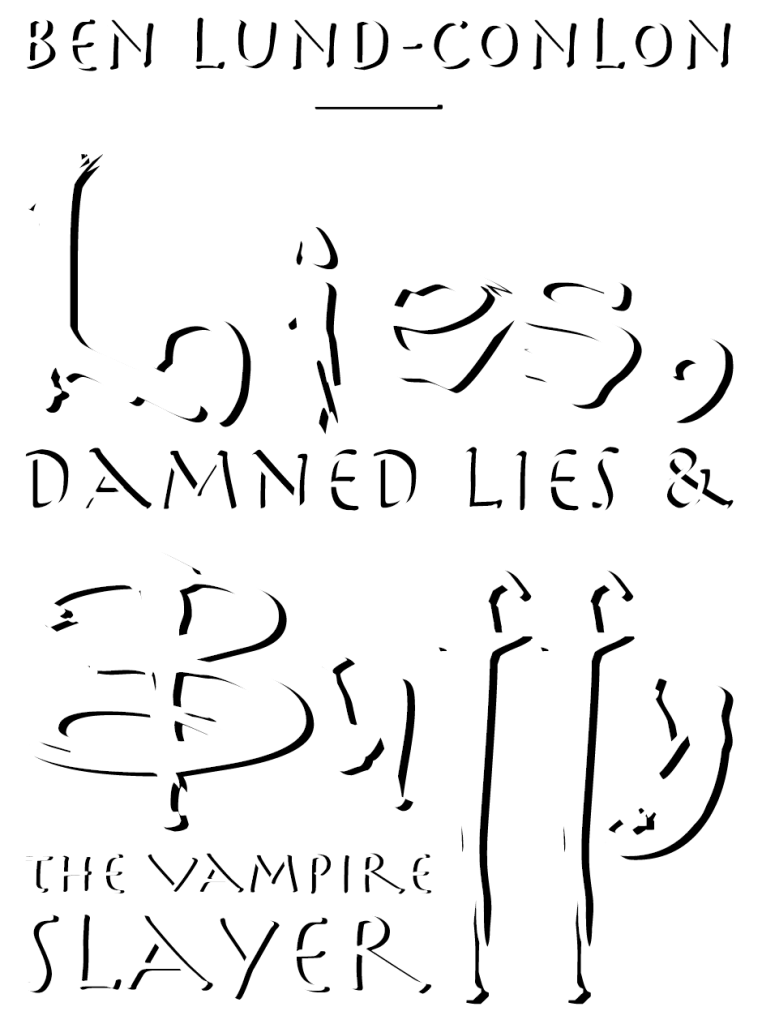 Into every generation, a slayer is born: one girl in all the world, a chosen one. She alone will slay the vampires, demons, and the forces of darkness. But how many, exactly?
Ben Lund-Conlon has done the research and is here to present his findings. This is a comedy show about death, Buffy, and statistical analysis.
Following sold-out shows at the Edinburgh and Brighton Fringes, Ben Lund-Conlon is currently bringing his critically aclaimed debut stand-up show on tour around the UK:
what audiences are saying
"If you've never seen Buffy, it's still funny which is a tricky trick to pull off, and speaks to the care gone into the material. If you are a fan, you're going to fucking love it."
"Loved the show! Everything a Buffy fan could want"
"A geeky DELIGHT. Heartwarming, poignant, riotously funny. Don't miss this show."
"Adored the show! Can't wait to see it again"
"Nerdy and funny and surprisingly poignant"
"A *fantastic* show: @BenGLC has done something hilarious and surprising with the most improbable of topics. Thoroughly recommended (and no previous Buffy knowledge required)"
"A witty, charming jewel for Buffy fans, or indeed lovers of statistics"
Hear the show mentioned on the Buffering the vampire slayer podcast: